Our practice is fully accredited by AGPAL (Australian General Practice Accreditation Limited). Accreditation involves not only the practice facilities meeting a stringent set of standards, but also doctors, nurses and reception staff meeting ongoing education requirements
We are located adjacent to the roundabout on the corner of Kentwell & Orara Roads. Bus services 142 and 280 pass directly in front of the surgery
On street parking is generally available and there is disabled access via a ramp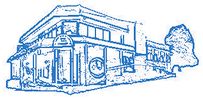 ALL DOCTORS AND STAFF AT OUR PRACTICE HAVE BEEN FULLY VACCINATED
PLEASE ADVISE US IF YOU HAVE A COUGH, SORE THROAT, HEADACHE OR FEVER TO DISCUSS APPOINTMENT OPTIONS such as TELEPHONE or VIDEO Consultations
OUR NEW DOCTOR
Dr David Cosgriff has special interests in managing patients with complex needs, preventative medicine, travel medicine, men's health, mental health and paediatrics
DR VIVIEN HSU
Dr Hsu has returned from maternity leave and is working 3 days a week
IRON INFUSIONS
Iron infusions available – if you have been diagnosed with iron deficiency, discuss the option of an iron infusion with your doctor. New patients will need to have a consultation prior to any treatment, and to bring their most current results and a letter from their GP. PLEASE NOTE there is an OUT OF POCKET EXPENSE of $50 for consultations (that is, after Medicare Rebate) and an OUT OF POCKET EXPENSE of $70 for the infusion
PNEUMONIA VACCINATION – NEW GUIDELINES
Prevenar pneumococcal vaccine is recommended for all patients aged 70 or older even if you have had the previous vaccine (Pneumovax).
SHINGLES VACCINE
Shingles Vaccine provides long term protection against shingles. There is a new free (government subsidised) vaccine for everyone aged 65 and over and people under 65 with immune system problems
INFLUENZA VACCINATION
Vaccination is recommended for everyone over 65 years of age, for children aged 6 months to 5 years and anyone with underlying health conditions.
Vaccinations are available in APRIL and MAY each year
In addition we will be offering Covid vaccinations for all eligible groups at the same time

You can obtain a Covid vaccination locally at Allambie Compounding Pharmacy or by checking the NSW Health Website or book with another vaccination provider via hotdoc.com.au

If you have any respiratory symptoms such as cough or sore throat or headaches or fevers we require you to have had a negative RAT Covid test on the day and wear a mask to your consultation. If your RAT test is positive please phone the practice to organise a telephone appointment. Let our receptionist know you are Covid positive and we will try to offer you a same day consult
You can also attend the Roseville Respiratory Clinic – contact them here

Spirometry (Lung Function)

Doppler (Arterial Circulation and Fetal Doppler)

Accucheck (Blood Glucose Monitor)

Dermatoscope (Skin Cancer Check)

We undertake routine skin checks. We have dermatoscopy to check suspicious skin abnormalities.
Liquid Nitrogen is available to freeze pre-cancerous areas.
We can perform skin biopsies and excise (cut out) skin cancers.
If more than a simple excision is required we can refer to dermatologists or plastic surgeons in the area

All doctors in this practice have undertaken further education in mental health.
We can discuss options, including counselling or medications or both.
We can prepare a mental health care plan for you which will enable you to receive a Medicare rebate for psychologists.
Please advise our receptionist if you are booking for a mental health care plan as you will need a longer consultation
I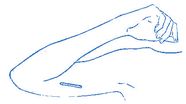 Implanon is a contraceptive device that is inserted into the upper arm under local anaesthetic. It is a small plastic rod that contains a progesterone hormone
We have doctors trained in Implanon insertion. We suggest making a preliminary appointment to discuss whether Implanon is appropriate for you.

We have all routine childhood vaccinations available. Please let our receptionist know if you are coming in for vaccinations. We have adult vaccinations (such as Tetanus, Fluvax and Hepatitis) in stock. Most travel vaccinations are available from the adjacent pharmacy

Our nurses run a diabetes clinic to monitor all our diabetic patients. Patients are seen on a 3 to 6 monthly basis by the nurse and the doctor. Dietary and exercise advice, BP, weight and circulation checks, monitoring of blood glucose levels and adjustments to medications can be carried out.

We run an iron infusion clinic to treat iron deficiency. You will need to attend the doctor for a consultation, to have iron deficiency confirmed, and any underlying causes excluded. You will then be asked to return, on a separate occasion, to have an iron infusion. There is an extra out-of-pocket expense for this. For more information, CLICK HER E

Please contact the medical centre to make an appointment with our podiatrist. Medicare may cover some of the cost of these visits – our receptionist can advise you. Our dietitican is away on extended leave at present but we can refer you to local services if necessary

We use a modern point-of-care test to give immediate INR results to our patients on warfarin

Our nurses run a dressing clinic for patients with wounds or ulcers

We have access to the most up to date travel advice. Most travel vaccines are available in the surgery or from our adjacent pharmacy. Please book a LONG appointment and please bring your itinerary with you

Click to book an appointment now – or phone our reception staff on 9907 1177 for an appointment. If your problem is urgent please let our receptionist know.
Standard appointments are 15-20 minutes – if you feel you may need a longer appointment please discuss with our receptionist

Your out-of-pocket expenses for consultations at the Medical Centre are:
Pensioners registered with MyMedicare will be BulkBilled for consultations
The fee will vary depending on the length of consultation. For example, for an adult having a standard consultation the fee is $91.00 and a long consultation fee is $129 but the out-of-pocket expense remains $49.
IRON INFUSIONS incur a higher out of pocket expense – CLICK HERE
Workers Compensation, Third Party etc – These conditions are not covered by Medicare – you may be asked to pay the amount in full and you can then claim the monies back directly from the insurance company
Administrative Fees are charged at $15 per 15 minutes or part thereof

The practice is open from 8am to 7pm Monday to Friday. Consultations are by appointment only.
The practice is also open from 9am to 12 Noon on Saturday mornings for urgent problems – no appointment is necessary. However for Saturday mornings during Covid restrictions, please phone the practice on 9907-1177

Home visits are available only to current patients if they live locally and are physically unable to come in to the surgery.
Home visits are usually not able to be bulk billed. Please phone before 10am if you feel a home visit is necessary.
Nursing home consultations are available to some nursing homes in our local area

We have up to date diagnostic medical equipment including Interpretive ECG, Spirometry, Pulse Oximetry, Doppler, Dermatoscope, INR Machine, and Glucometer,
Defibrillator and Resuscitation Equipment are present on site and all staff, including reception staff, have done CPR training.
There is generally nearby street parking, and disabled access is available. The 142 and 280 Buses run directly past the surgery

Our practice is committed to Preventive Healthcare. We may issue you with a reminder letter from time to time offering you Preventive Health services appropriate to your care. We also offer SMS reminders for your booked appointments. If you do not wish to be part of these systems please let us know at reception

Disabled access is available via a ramp to the front door, and toilets have disabled access

Our practice is fully accredited by AGPAL (Australian General Practice Accreditation Limited).
Accreditation involves not only the practice facilities meeting a stringent set of standards, but also doctors, nurses and reception staff meeting ongoing education requirements. In addition, the practice has to conduct a patient questionnaire and show evidence that is has addressed any patient held concerns.
Accreditation is undertaken every three years

If an emergency problem develops after hours, either call 000 or go straight to Northern Beaches Hospital.
If you need medical advice after hours you can call the After Hours GP Helpline on 1800 022 222. This is a free government run service.
If you need a home visit after hours, please call our after hours deputising service, Family Care Medical Services on 137425 (13SICK)

We are a teaching practice affiliated with the University of Sydney, Macquarie University and The Notre Dame University. We may ask you if you would allow a medical student or nursing student to be present during your consultation. This is purely voluntary and will not affect your care in any way

At the time any tests are recommended your doctor may advise you to make a follow up appointment. If your results are abnormal you will be advised (usually by text) to make a follow up appointment.
Our usual pathology provider, Douglass Hanly Moir, will upload your results to your eHealth record about a week after your tests are finalised

Men from about 40 years of age onwards should have regular health checks to monitor blood pressure, weight, cholesterol and blood glucose (diabetes) and check the skin for skin cancers and pre-cancerous spots .
Men should consider having a PSA (prostate cancer) check and a bowel cancer check (Fecal Occult Blood Test) from age 50 (earlier if there is a family history)

Women should have a Cervical Screening Test (previously called a Pap smear) every five years from age 25 to 75.
From about 40 years of age onwards women should have regular health checks to monitor blood pressure, weight, cholesterol and blood glucose (diabetes) and check the skin for skin cancers and pre-cancerous spots.
Mammograms and a bowel cancer check (Fecal Occult Blood Test) are recommended from age 50 (earlier if there i

STIs – sexually transmitted infections – are becoming more common. They can be easily diagnosed on urine or blood tests, and treated usually with a short course of antibiotics. Some STIs have no symptoms initially. If you are starting a new relationship, please consider coming in for an STI Check
Contraceptive Advice Our doctors can advise on the range of contraceptive measures available. Implanon is a contraceptive hormone that is inserted under local anaesthetic. We have doctors skilled in Implanon insertion – you can come in and discuss the various options

Routine checkups can be done with the routine immunisations at 2, 4, 6, 12 and 18 months and again at age 4.
Don't forget the Early Childhood Centre is an excellent resource for routine checks and advice

45-49 Year Old Health Checks


A one-off comprehensive health check is recommended for everyone between 45 and 49 – please advise our reception staff if you wish to book for this as we allocate a longer appointment

Wellness Checks for Patients aged over 75
We offer a Wellness Check every year for all our patients 75 years of age and over. This is a comprehensive assessment with one of our nurses and your doctor.
We will review your medical history and current medications, do a physical examination and make recommendations about appropriate preventive health measures to keep you healthy

Preventive Health – Management Planning
Symptoms due to long term conditions such as diabetes, asthma, heart disease, arthritis, etc, can be significantly improved by a coordinated approach to management.
Medicare funds the preparation of a management plan and a review of the plan every 6th months.
Medicare also offers rebates for allied health – such as podiatry, physiotherapy, dietitian, and exercise physiology – this approach can not only reduce symptoms but also prevent or slow down any deterioration